I think only my besties and family know how much I love true crime, but hi, hello, my name is Jessica and I find true crime fascinating. I have my Mum to thank because she's always loved a good murder mystery or a detective series, and one of my favourite memories about my mum is that we always used to (when I lived at home) curl up with a cup of tea, with the fire on and watch a either true crime documentaries or a thriller series! It ranges from really tame things like Midsummer murders to darker series on Netflix, I've even got my mum into listening to podcasts which she sponge listens to on her way to work and then rings me to say I have to listen to them! She started with serial (a very very good true crime podcast) and that's where I started too, so I think me and my mum are on the same journey with our interests, its always nice to have someone with something similar to speak about regularly!
Anyway. I love the mystery/thriller genre of fictional series, but I daily listen to true crime podcasts and watch the odd couple of documentaries a week, so I'm always on the look out for things to watch/listen to that people suggest. Definitely give me your recommendations! I never really see anyone on social media sharing that they've watched a good detective program or suggesting a podcast of that genre, so I thought I'd put in my two sense and give you some of my favourite things to watch and listen to which are both true crime and of the detective genre!
My favourite murder - Podcast by Karen Kilgariff and Georgia Hardstark
If you're offended by the name of this podcast then we definitely won't get along in real life, because this has to be the most hilarious true crime based podcast that I've come across ever! Both hosts Karen & Georgia make this comedy gold, in a podcast they both tell a story of murder whether it being a well known serial killer to murders they've dug up and researched. They even have people email in their home town murders, which definitely has to be my favourite element to their podcast because they've completely blown up. I've seen my favourite murder artwork by listeners, clothing, décor, the quotes that come out of the two ladies mouths are genius, but whilst they touch on such a morbid subject, they add a light heart and funny nature which I think helps their listens to understand the fundamental point - stay sexy and don't get murdered! Get a job, buy you're on shit and stay out of the forest!
If you're curious about the podcast they do have a
website
where you can find out more, they even do merch.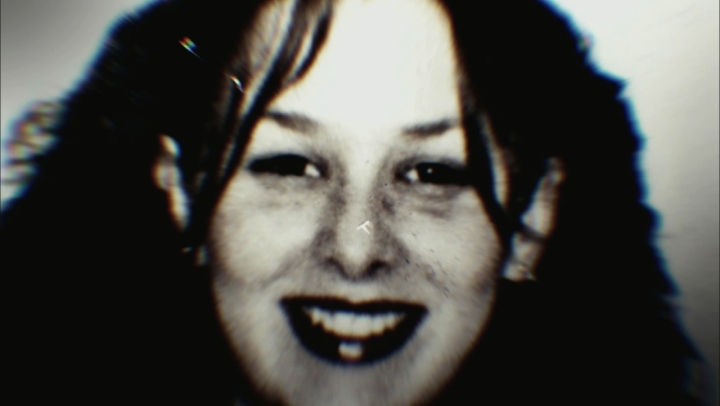 Britain's Darkest Taboos - True Crime Documentary series
I found this series over on Netflix as I do with more true crime documentaries, and I found each episode so fascinating because I just can't fathom why and how these people do what they do. I guess anyone can agree who likes true crime, I won't watch a horror film but there's something I enjoy about a documentary. Each episode is a different case and not only do you get the story, but you get input from family members, friends of the victim and also opinions on the case by professionals! For me living in Britain I just can't believe so much bad has happened and there's only a hand full of cases I was actually aware of. There's quite a lot of seasons on Netflix's too if you're one of them that likes a good series sponge.
The Five - Drama TV series by Harlan Coben
This TV series only aired last year but both me and my mum watched each episode every week and then phoned each other like 'OMG I CANT BELIEVED THIS HAPPENED WHERE IS HE WHAT IS GOING ON??!' so I'm definitely recommending it to you if you haven't seen it. Whilst being children Danny and his friends lose his little brother Jesse, who is never seen again until his DNA is found at a murder scene. The older brother being in law enforcement then goes on the hunt to find out what happened to his brother who could still be alive, whilst finding out what actually happened that day of his disappearance! I loved this series because you really do not guess or piece together what's happened or going on till the very end.
Serial - Investigational Journalism Podcast by Sarah Koenig
So this was the first podcast I ever listened to because it was suggest to be my a friend who definitely knows her stuff about true crime, so I recommend it to you and you'll never turn back! I've only listened to the first season of the podcast because I loved the case Sarah Koenig covered, each episode following a certain case and then the next season is completely different. The case she covers is that of a young student who was convicted of killing his girlfriend, but whilst there was very sketchy evidence, the case also turned into a huge racial case that even now I am unsure as to whether he actually did it or not. She speaks directly on the prison phone with the man convicted, giving us as a reader information on the case and also her own opinion as she documents it. I also love her voice, Serial is definitely a podcast you'll sponge.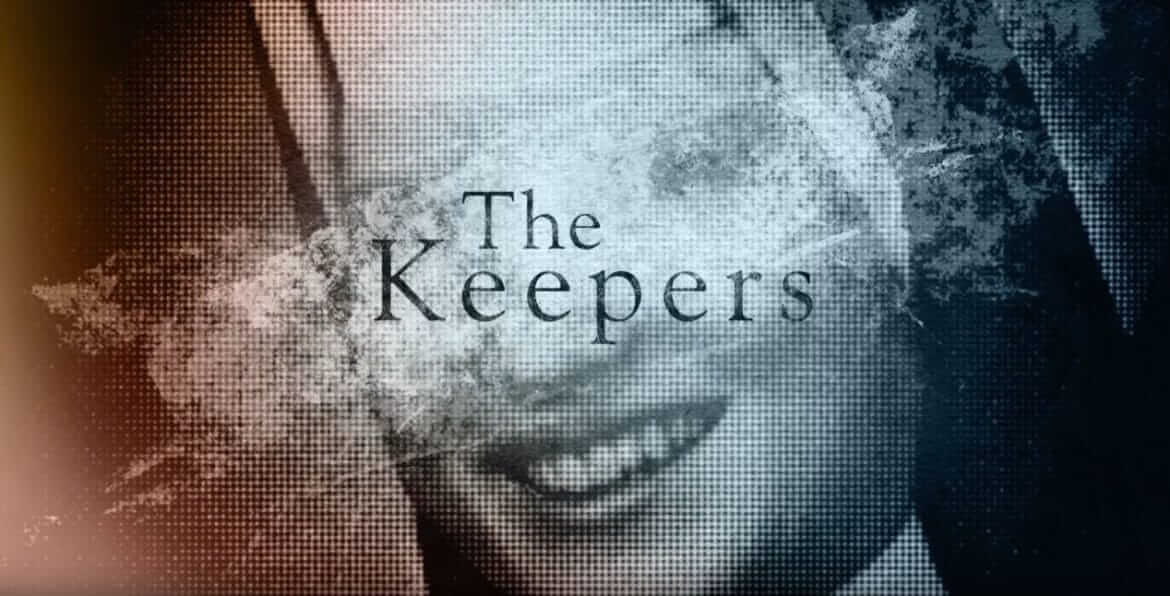 The Keepers - Crime Documentary
Another true crime documentary that I found through Netflix, but it's an absolutely chilling mystery of what happened to Sister Cathy. It dives into horrors that we're happening at the school and in the church, stories from ladies who are trying to find cathy's killer themselves and how its brought together a community of people who support each other from what has come from her murder. Who killed sister Cathy? I definitely recommend this if you like a darker/thriller documentary to really tease your brain.
Luther - Crime Mystery series by Neil Cross
I've become incredibly obsessed with Luther and despite people constantly telling me to watch it, I don't know why I'm only now giving it a watch! I love it, in the space of a couple of nights we're now on season three and each episode keeps me gripped to the television screen. Luther is a detective series, Luther being a cop who each day is faced with a new case whilst the show also has a continuous story line through out of his life as a police officer. Its a British gritty series, set in London which for me keeps it interesting because I'm not that much of a city girl at all. Again its another series that has a lot of seasons to watch, but I'm going through them fast because it's just so good.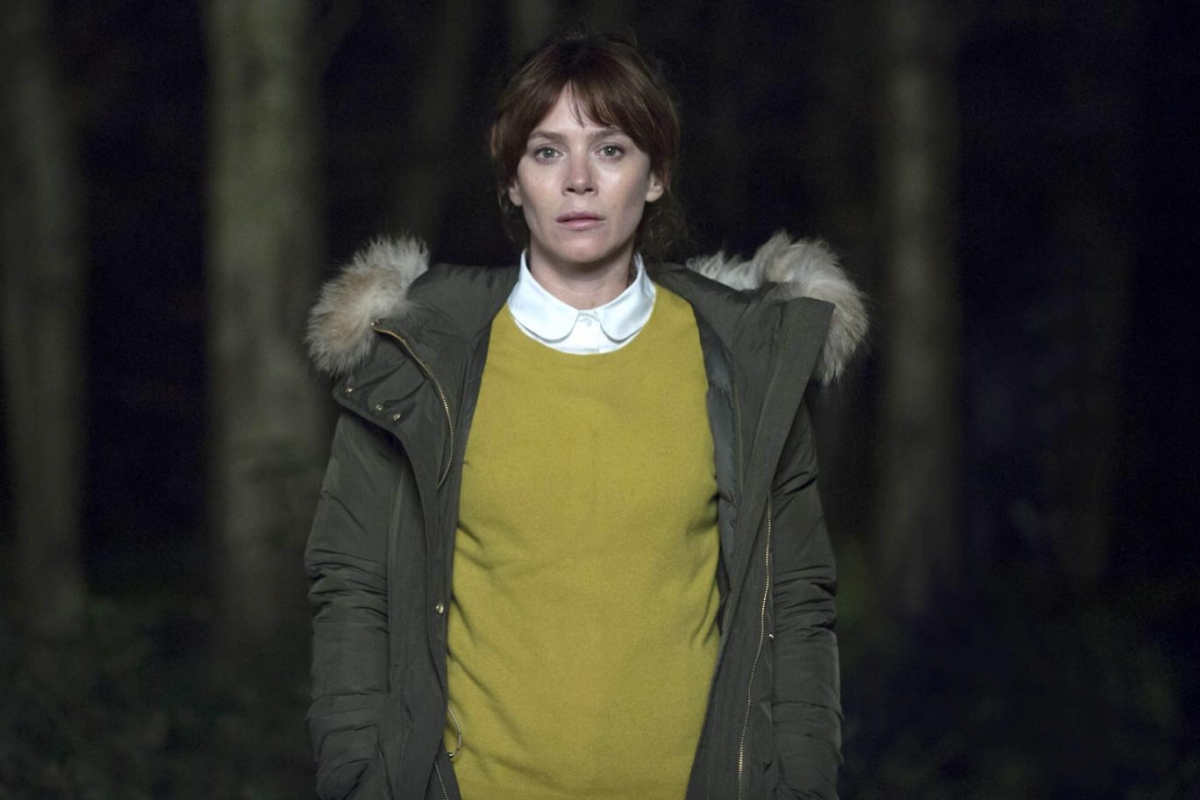 Marcella - Crime/drama series
This is another one that only came out last year but I absolutely loved it! It's a different twist on a detective series because it follows the life of the leading lady (she is a police officer) very closely to a point where as a viewer you're unsure whether she has a hand in all the drama! It follows a single plot line of a serial killer, but what I really loved was it was different to one, have it follow a female lead and two: there's something going on with her as a character that she's never a safe reliant character as you would have with the usual detective story.
Amanda Knox - True crime Documentary by Matthew Hamachek & Brian McGinn
I think 2016 was a good year for new series and documentaries because again, Amanda Know the documentary came out only last year and I've watched it a good few times since because I love the entire angle it takes. The annoying part straight away from the title is that the actual murder in question is so over looked, this documentary focuses on Amanda Knox who was accused of killing her room mate and the media STORM that interfered with the case. I don't want to ruin much by giving details away, but I think whilst it being super disrespectful in my eyes that it all focuses on Knox and not the victim, it's still incredibly interesting because it's a case like no other.
There's so many more programs and documentaries that I could recommend so I may do a few more posts like this updating on what I've been watching, my favourites! I could chat for hours on this genre so if you too enjoy all things true crime and crime/drama tv series, leave me some of your suggestions and I'll definitely add it to my 'to watch' list!

Until next time guys,
keep updated with my social medias to see what I'm also up to:
I've just launched my own independent business so here is my shop too : Witchcrafts