Ok guys so who else sponged watched the new season of Stranger Things in one sitting? I did it in one night which I'm pretty impressed with, but at the same time I feel like I could easy just re watch it over and over BECAUSE I FRIGGIN LOVED IT SO MUCH!! I apologise now for anyone who hasn't watched it or hasn't finished, this post is full of spoilers so don't read if you don't want your life to be ruined.
This second season has definitely been my favourite but I bet if I went back and rewatched the first I'd find it so hard to choose! It was full of everything we love, 80's vibes, movie references, Halloween and an epic soundtrack! We're pretty much following the same plot line with major devleopments and a bunch of new characters who I may have gotten a little attached to (I don't think I'll ever get over Bob) but I thought as I loved it so much I'd do a little post on the many reason why season 2 was my absolutey favourite thing to watch this year.
Halloween
The second the first episode started I just got major Halloween feels. All the gang getting ready to go to school, the falling leaves, pumpkins everywhere and then their Ghost busters outfit! I swear I've always been that kid to turn up dressed for the occassion when no one else was, so it did get a snort of laughter out of me. I think it was the perfect setting and time for the show, releasing it all in October definitely made me feel more into autumn than I ever have.
More of Will
At the beginning of the new season I was on the fence about Wills character as we really didn't get to know him at all in the first. Everyone of course was tip toeing around him, kids at school calling him 'zombie boy' so when he started to have these weird flashes into the upside down land I was THRILLED. He wasn't going to be a boring character and I think he brought a lot to the season - he added problems for the gang by being such a major player on the chess board with the big bad.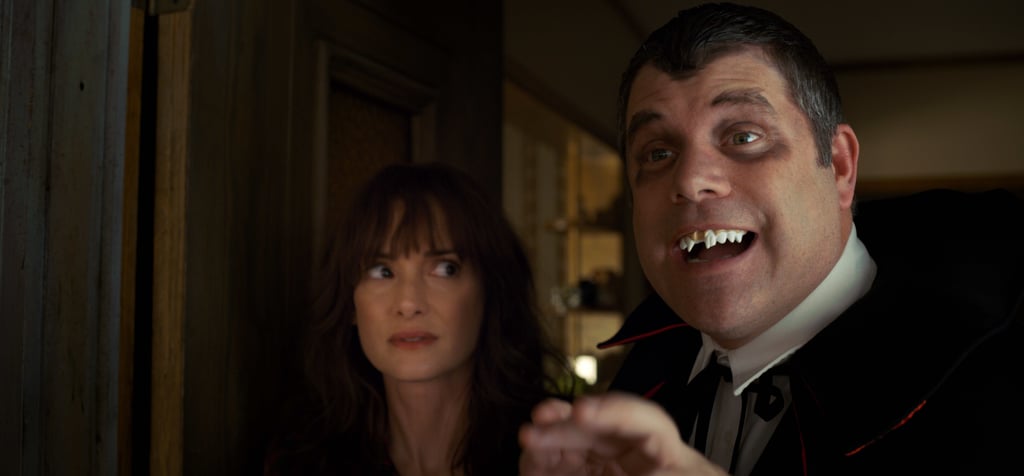 Bob
Big time spoiler here guys if you haven't seen the season (you've been warned) I WILL NEVER GET OVER THE DEATH OF BOB. I GOT SO ATTACHED TO THE LOVING NICE GUY AND THEN THEY TOOK HIM AWAY FROM US. Ok so I saw this one coming, but it still didn't protect my heart because Bob was such a nice guy. He was perfect for Joyce, great with her kids and so protecting when he was thrown into the big mess that plagued the characters from season one. Bob was truly a Superhero <3 I didn't even realise it was Samwise from LOTR!
Nancy and Jonathan
Ok so very quick into the season Nancy kicks Steve to the curb which I was so happy about because from season 1 I didn't care from him one bit, but I've been completely turned around and I am full steam ahead on the Steve wagon. Anyway, Nancy brutally tells Steve everythings bullshit including their relationship, leaving a giant cap that only Jonathan can fill. I love that they're back working together, trying to get justice for Barb and of course they kiss. hard. ha.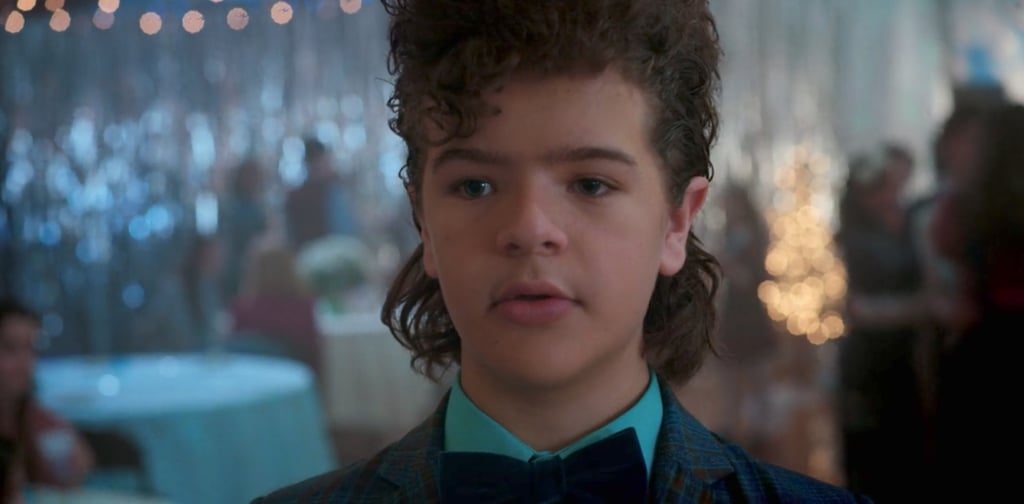 Dustin
Out of the gang Dustin will always remain my favourite! This season he has teeth, witty comments and with the help of Steve controls his main into a sick hairdo! I love Dustin.
Joyces mental scribbes in her house again
Of course Joyce is back at it with her nut job antics and I found it absolutely hilarious! I love how even after her over protectiveness with Will she still has to manically fight against the bag guys, scribbling this time a map Will can only recall in his brain which becomes her homes new decor. If anything I love Joyce's character (not just because it's Winona Ryder) but she's just really relatable, having to solve one problem after another and be the leading adult when shits hitting the fan.
Eleven going to her mum
Yeah I didn't care much for Eleven turning a little punk and getting in with a very bad crowd, but I have to say the plot line with her mother and her sister (IKR!!) has to be one of my favourite story lines of the season. Eleven manages to locate her mother who's brain is completely fried; finds out her name is actually Jane and that she has a sister from the lab who also has powers like herself! I feel like we really saw her character develop as we learnt where she came from, what really happened to her and then how else she could live in the world if it wasn't with her friends. I'm glad it didn't pan out and she went back to them, but I truly felt for her sister as she left to go to her true home.
Eleven closing the wall
I truly cried my heart out as we watched Eleven push herself to save her friends and her family when closing the wall! It had such suspense, we saw her tackling her demons and I was actually scared for her life as she let go and LEVITATED! She's such a powerful character and of course only she could save the day, but it was definitely my favourite scene of the entire series!
STEVE SAVES THE FRIGGIN DAY
I really disliked Steve in the first season which I think many of you can agree with, but my god did season 2 turn things around! Everyones been going mad on twitter at how amazing Steve is and they're not wrong. He literally is the worlds best baby sister, looking after the gang and keeping them alive! I loved how much he helped Dustin and how he even drove him to the dance in the last episode - he really has grown on me because he's no longer a massive dickhead! He's one of the gang.
Sheriff Hopper adopts eleven
This got me in the feels, but I cried AGAIN in the last episode as Sheriff Hopper got Elevens birth certificate with her last name being Hopper. I loved loved LOVED it. I felt the entire season that they really grew to be like a father and daughter duo - arguing and he protected her so much. I was scared they were actually going to kill him off, but he of course prevailed thanks to the gang and hopefully is going to be number 1 Dad for Eleven.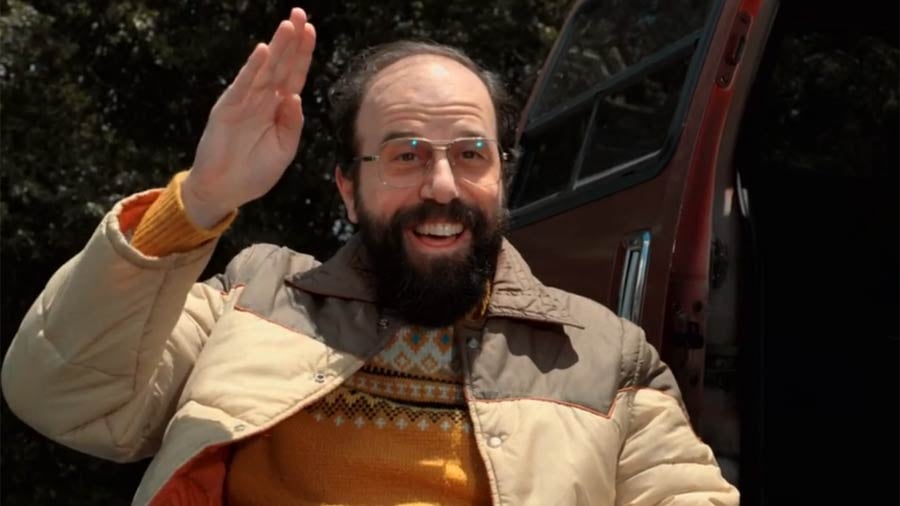 Crazy media guy is my spiritual animal
Last but not least - this guy. Murray Bauman has to be my favourite character (after Bob I'm trying to pretend that he's still not dead) and was truly hilarious. I love how he pretty much match makes Nancy and Jonathan and as the lab is closed down for good he's sat outside on a deck chair with a cold glass of vodka tonic! HA. I Loved him.
Each point I made of my favourite things about season 2 was definitely short, but you get the gist and I hope you think so too! What did you love most about the season? Who was your favourite character? Definitely leave me some comments down below and we can get a massive discussion going!!!
Keep updated with me on social medias:
I've just launched my own independent business so here is my shop too : Witchcrafts
& I also have a bunch of things listed on my Depop